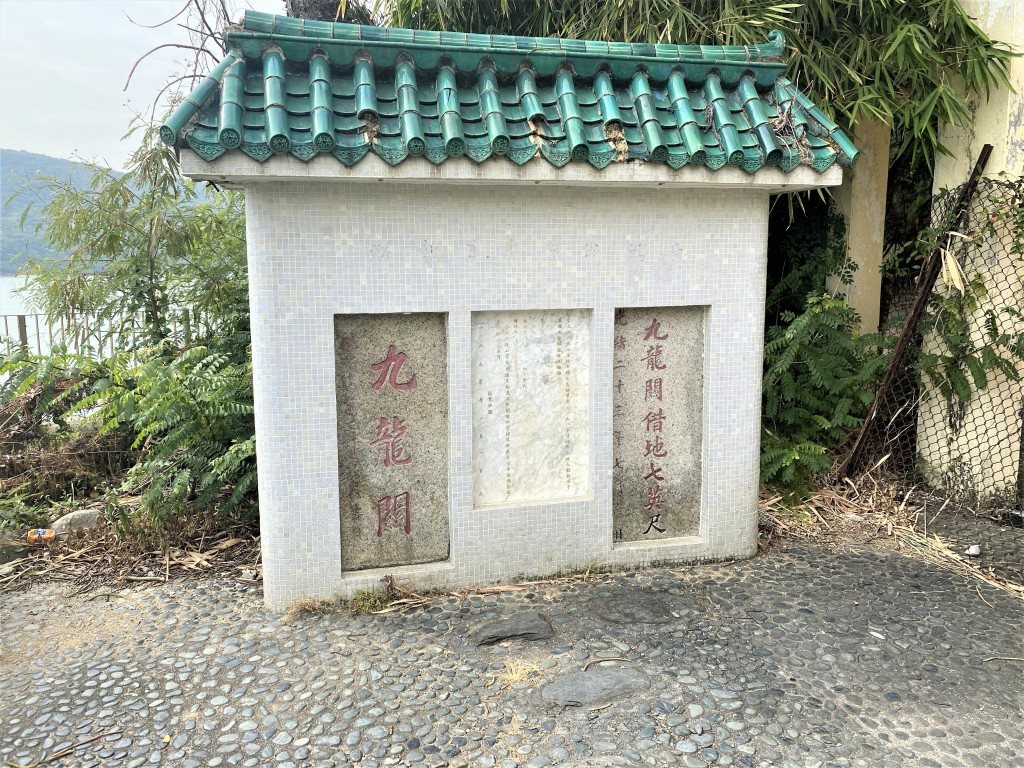 評級:三級歷史建築一座(舊九龍關石碑)
馬灣舊村早期的村民多居住於棚屋,以耕作、捕魚和曬製蝦膏維生,島上亦有學校、雜貨店等設施。1997年青馬大橋落成,馬灣舊村被收地用作發展馬灣公園,村民遂於2005年陸續遷出。惟計劃未能如期進行,舊村現已丟空多時。
1860至1870年代,清政府在馬灣和其餘三個位於香港周邊的地區設置稅關,用以收稅和打擊鴉片走私,其後合併為九龍關。1897年,馬灣需要興建新稅關,卻因工程會佔用民地而引起村民反對。最後雙方協議修建一條不超過七英尺的道路,並立碑為記。九龍關早於1898年關閉,但現址仍保存「九龍關」和「九龍關借地七英尺」的石碑。
粵語:

國語:

Grading: Grade 3 (Stone Tablets of the Old Kowloon Customs)
During the early days, people in the Ma Wan Old Village lived in stilt houses, and depended for their living on farming, fishing, and making shrimp paste. There were schools, grocery stores, and other facilities on the island. After the completion of the Tsing Ma Bridge in 1997, the Ma Wan Old Village was resumed by the government for the development of Ma Wan Park, and the villagers subsequently moved out in 2005. However, the development plan couldn't be carried out as scheduled, and the village has been deserted for years.
Between the 1860s and 1870s, the Qing government established customs stations in Ma Wan and three other places along the coastal region to collect tariffs on foreign trade and combat the smuggling of opium. These customs stations were later grouped as the Kowloon Customs. In 1897, a new customs post had to be built in Ma Wan. The construction, which involved the occupation of civilian land, was met with opposition from villagers. At the end, the government and the villagers agreed on the construction of a road not more than 7 feet wide, and stones were erected to mark the site. The Kowloon Customs was closed in 1898, but the stones inscribed with the words "Kowloon Customs" and "Kowloon Customs leased seven feet of land" have been preserved on the site till this day.
「『古蹟留聲機』- 細聽100個香港古蹟小故事」計劃由衞奕信勳爵文物信託資助。
The project is supported by Lord Wilson Heritage Trust.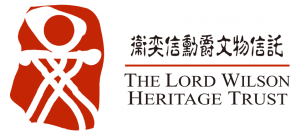 / 關於我們
CACHe於2005年成立,一直積極舉辦古蹟保育活動。我們將繼續秉承宗旨,推廣香港歷史文化,建立知識交流平台,鼓勵大眾參與社區文化遺產保育,建立社區身份認同。
/ 查詢方法
電話: 2291 0238
電郵: info@cache.org.hk
網頁: www.cache.org.hk