評級:一級歷史建築
前南九龍裁判署座落於山坡上,正門前精緻的扶手樓梯充滿古典美,二樓和三樓的遊廊和花崗石柱,典雅又不失莊嚴。
1924年成立的九龍巡理府案件繁多,原址地方不敷應用,政府遂於1936年在加士居道現址興建九龍裁判署。法院啟用後首宗案件是一名華人因無牌擺賣而被控阻礙交通,被告認罪,法官考慮裁判署首天啟用,故只警戒而不作處分。大樓在日佔時期被挪用作九龍區的日本憲兵總部辦公室,戰後恢復法院之用。裁判署在1957年易名為南九龍裁判署,至1986年再改為司法機構中央檔案庫,儲存法院文件及檔案;1997年後改為土地審裁處並沿用至今。
粵語:

國語:

Grading: Grade 1
Situated on the hill, the former South Kowloon District Court features in front of its main entrance a fine staircase with classical balustrade. On the first and second floors are the verandas and granite columns, which emphasise the elegance and solemnity of the building.
Given the heavy caseload of the Kowloon Magistracy built in 1924, the government established a new magistrate's court on Gascoigne Road in 1936. The first case handled by the court after it was opened involved a Chinese street vendor, who was found hawking without a license at the time of arrest. The defendant, charged with obstructing the traffic, pleaded guilty to the offence. Considering that it was the first day of the court's opening, the judge chose to give a warning instead of sentencing the defendant. During the Japanese occupation of Hong Kong, the building served as the Kowloon Headquarters of the Kempeitai, and resumed its original use after the Second World War. In 1957, the magistracy was renamed the South Kowloon District Court. In 1986, it was used as the central file repository by the Judiciary to store court documents and files. The building has served as the Lands Tribunal since 1997.
「『古蹟留聲機』- 細聽100個香港古蹟小故事」計劃由衞奕信勳爵文物信託資助。
The project is supported by Lord Wilson Heritage Trust.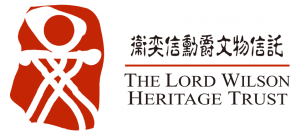 / 關於我們
CACHe於2005年成立,一直積極舉辦古蹟保育活動。我們將繼續秉承宗旨,推廣香港歷史文化,建立知識交流平台,鼓勵大眾參與社區文化遺產保育,建立社區身份認同。
/ 查詢方法
電話: 2291 0238
電郵: info@cache.org.hk
網頁: www.cache.org.hk