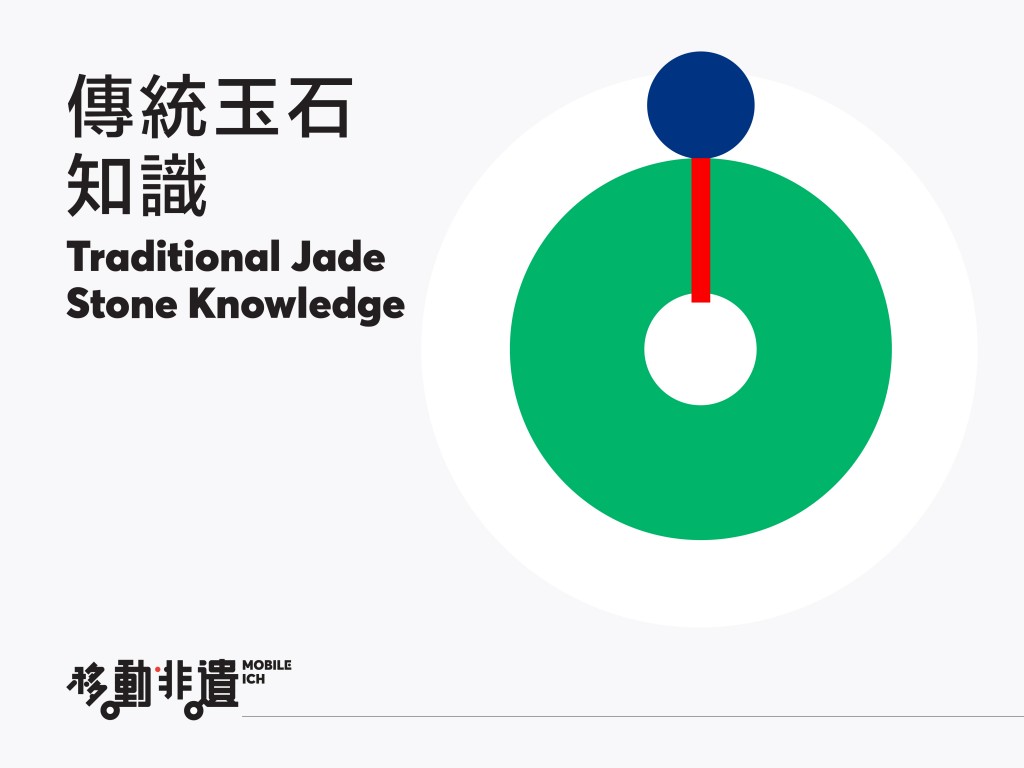 傳統玉石知識已列入…
.
.香港非物質文化遺產清單
類別
.
有關自然界和宇宙的知識和實踐
情報簡介
.
特定的天然環境及壓力下能促使一顆玉石生成。石頭愈多裂縫,礦物元素便愈易滲入其中再加壓生成玉石。玉石的顏色主要分為紅、綠、紫三種。傳承人主要從顏色及透明度劃分玉石的質量,透明度愈高,價值愈高。在眾多玉石中,全透明的玻璃種玉石最為珍貴。據說,玉器有各種功用,如辟邪、定驚等,因此人們會佩戴玉器以保平安。
非遺追蹤
.
地區:不分地區
時間:全年
Traditional Jade Stone Knowledge was inscribed onto…
.
.The Intangible Cultural Heritage Inventory of Hong Kong
Domains
.
Knowledge and Practices Concerning Nature and the Universe
Intel brief
.
A piece of jade is spawned under specific natural conditions and pressure. Whereas there are more cracks on a piece of stone, the easier it is for the mineral to infuse into the stone through earth pressure to form jades of all kinds. The colours of the gemstone often appear red, green or purple. The bearers could evaluate the quality of the jade stones through their colour and level of transparency. A piece of extremely if not fully transparent, colourless jade is regarded as the first-class 'Glass-type'. It is said that jade wares are functional, which may protect the wearer from evil spirits and calm one's mind. Therefore, believers would equip themselves with a piece of auspicious stone to keep their fingers crossed.
ICH tracking
.
Region: No specific region.
Occasion: Year-round.
/ 非遺專車計劃主頁 Homepage of ICH Mobile Centre
/ 非遺情報主頁 Homepage of ICH Intel
/ 關於我們
長春社文化古蹟資源中心(CACHe)於2005年成立,一直積極舉辦古蹟保育活動。我們將繼續秉承宗旨,推廣香港歷史文化,建立知識交流平台,鼓勵大眾參與社區文化遺產保育,建立社區身份認同。
/ 關於非遺專車計劃
本計劃由康樂及文化事務署非物質文化遺產資助計劃資助,非物質文化遺產辦事處主辦,並由長春社文化古蹟資源中心籌劃,非遺專車——「移動.非遺」會駛進全港中小學校園及各個社區,把不同非物質文化遺產(非遺)項目帶到大家身旁。非遺專車內設有展覽及互動設施,同時配有一系列教育及公眾節目,以有趣和互動的方式提升學生與公眾對非遺的認識,並從中學習欣賞和珍惜文化遺產。
/ 查詢方法
電話:2291 0238
傳真:2291 0236
電郵:mobileich@cache.org.hk
網頁:www.cache.org.hk