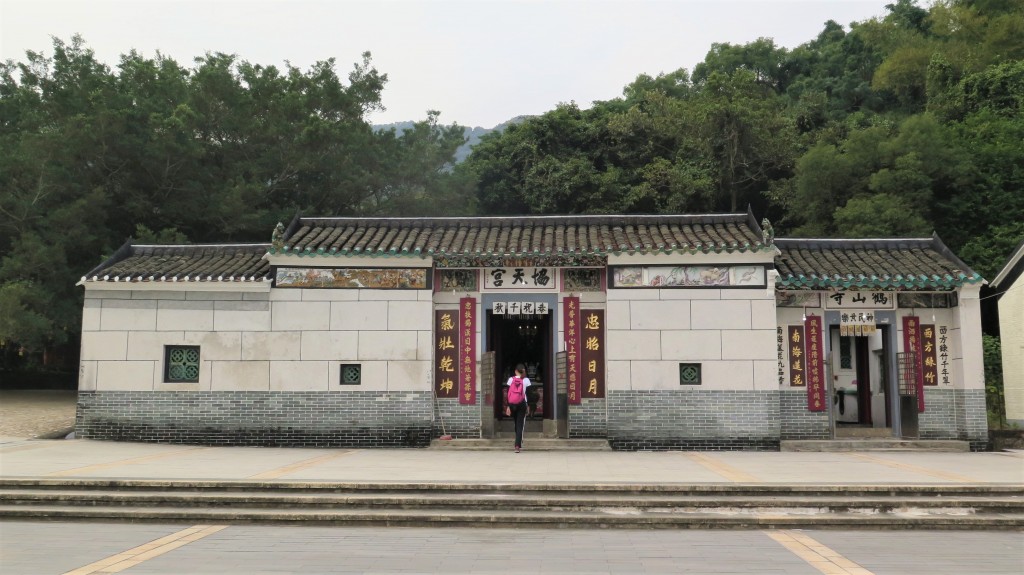 評級:三級歷史建築
荔枝窩村是沙頭角的一條原居民客家村落,曾氏和黃氏早在三百多年前已定居於此。荔枝窩村保留了完整的客家風水圍牆、村落和風水林,同時擁有極高生態價值的自然環境。
在村側的廣場有彼此相連的協天宮和鶴山寺,約建於清朝光緒年間,分別供奉關帝和觀音大士,是慶春約七村共同參拜的寺廟。兩座寺廟門外的楹聯內容都與人民漂洋過海、移居外地有關,呼應當時大批村民為生計而輾轉到荔枝窩建村生活的歷史。
自1960年代開始,大批原居民移民或到市區工作,荔枝窩村一度幾近無人居住,直至2013年推動鄉郊活化後才逐漸回復生氣。
粵語:

國語:

Grading: Grade 3
Lai Chi Wo is an indigenous Hakka village in Sha Tau Kok, settled by the Tsangs and the Wongs some 300 years ago. The entire village, including its feng shui wall and an ancient feng shui woodland, has been preserved. The natural environment of the village is of extremely high ecological value.
Built during the reign of Emperor Guangxu of the Qing Dynasty, the Hip Tin Temple and the Hok Shan Monastery — dedicated respectively to Kwan Tai and Guanyin — are situated adjacent to each other, in the square next to the village. Sharing the same façade, the two temples are worshipped by people from the seven villages of Hing Chun Yeuk. The couplets at the entrances of the temples are about overseas travel and migration, echoing the history of the establishment of the village — a place settled by people from elsewhere who wanted to make a living.
Beginning from the 1960s, a large number of indigenous villagers moved abroad or relocated to the urban areas for work, and the village had nearly no inhabitants. It was until 2013 that activities started to resume due to efforts to promote rural revitalisation.
「『古蹟留聲機』- 細聽100個香港古蹟小故事」計劃由衞奕信勳爵文物信託資助。
The project is supported by Lord Wilson Heritage Trust.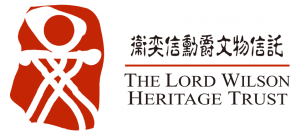 / 關於我們
CACHe於2005年成立,一直積極舉辦古蹟保育活動。我們將繼續秉承宗旨,推廣香港歷史文化,建立知識交流平台,鼓勵大眾參與社區文化遺產保育,建立社區身份認同。
/ 查詢方法
電話: 2291 0238
電郵: info@cache.org.hk
網頁: www.cache.org.hk