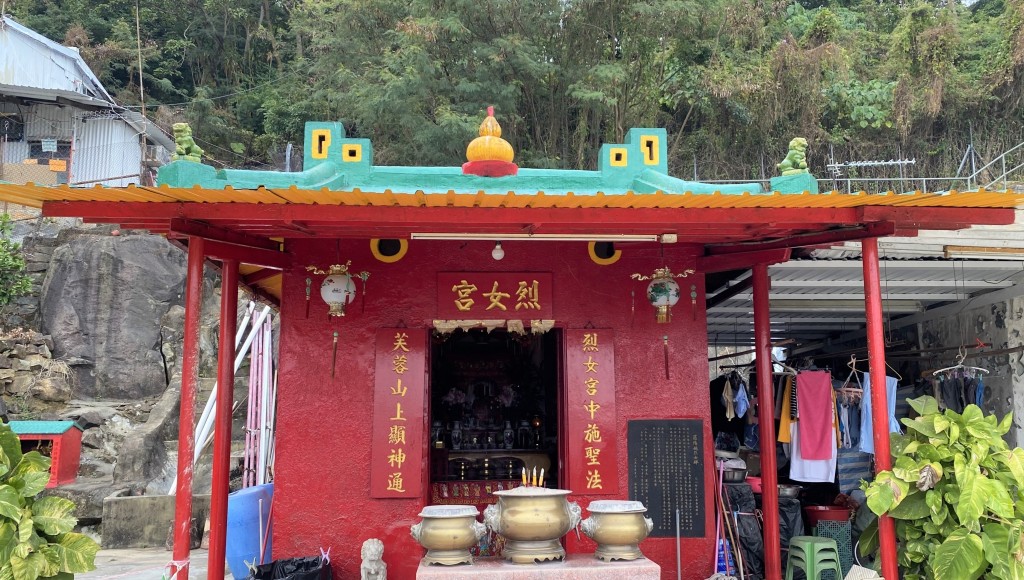 烈女宮所供奉的姚大聖母是廣東鶴佬崇拜的女神。有關姚大聖母的由來之說,根據烈女宮正門牆上的「羅陽姚烈女碑」,一位17歲姚姓少女為躲避賊寇而躲藏在山谷之中,賊寇追至時寧願跳崖殉節也不願屈服。皇帝得悉後便冊封她為烈女,後人更建廟祭祀,尊稱她為姚大聖母。
香港只有三座供奉姚大聖母的廟宇,而眼前這一座由被善信尊稱為鄧婆婆的鄧紅嬌創立,她聲稱能與聖母溝通,於家中設立神壇供奉,卻因政府收地面臨拆卸,後得到坊眾支持,在芙蓉山上籌建烈女宮。廟宇於1966年落成,昔日每逢姚大聖母寶誕都會有大批善信前往,香火鼎盛。
粵語:

國語:

Lienu Temple is dedicated to Saint Yiu the Virgin, a goddess worshipped by the Fujianese in Guangdong Province. According to a tablet placed in memory of "Yiu the Virgin of Luoyang" on the wall of the main door, a 17-year-old girl surnamed Yiu, who, in an escape from a gang of robbers, went into hiding in a valley in Guangdong. When she was found by the gang, she jumped off the cliff in order to guard her chastity. After hearing her story, the emperor granted her the title "Lienu" — meaning "female martyr" in Chinese — and a temple was built to worship the girl, who became revered as Saint Yiu the Virgin.
Saint Yiu the Virgin is only worshipped in three of the temples in Hong Kong. The temple in front of you was founded by a worshipper popularly known as "Granny Tang", who claimed to be able to communicate with Saint Yiu. To worship the goddess, she set up an altar at home, which was later demolished due to the resumption of land by the government. With the support of local residents, Granny managed to raise funds to build the Lienu Temple in Fu Yung Shan. Completed in 1966, the temple attracted a large number of worshippers in the annual celebration of the birthday of Saint Yiu the Virgin.
「『古蹟留聲機』- 細聽100個香港古蹟小故事」計劃由衞奕信勳爵文物信託資助。
The project is supported by Lord Wilson Heritage Trust.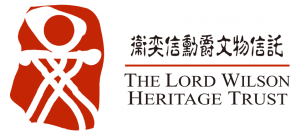 / 關於我們
CACHe於2005年成立,一直積極舉辦古蹟保育活動。我們將繼續秉承宗旨,推廣香港歷史文化,建立知識交流平台,鼓勵大眾參與社區文化遺產保育,建立社區身份認同。
/ 查詢方法
電話: 2291 0238
電郵: info@cache.org.hk
網頁: www.cache.org.hk