評級:三級歷史建築
大澳有一個被稱為「等死俱樂部」的地方,流傳着許多鬼怪傳說。
1934年,一名佛教徒創建了慈善方便院,這座單層瓦頂平房分別服務男、女病人。由於遠離社區,方便院曾是疫症隔離設施,亦收容無親無故的長者與垂死病患。方便院也曾作停屍間,居民將在院內離世的逝者遺體放進棺木後,會暫放原處以候安葬。試想想,當時方便院的老人和病人要與棺木共處一室,相當可怕。據說更有人會將嬰孩
方便院早已荒廢,現因倒塌危機而用鐵網圍封。
粵語:

國語:

Grading: Grade 3
In Tai O, a place called "Left to Die Club" has given birth to many ghost stories and legends.
  
In 1934, a Buddhist founded Fong Bin Yuen, a single-storey tiled-roof cottage where female and male patients were served separately. The cottage, which is located far from the community, was once used as a quarantine facility. It also received elderly and terminally ill patients who did not have any family or relatives in Hong Kong. Fong Bin Yuen was also once used as a mortuary. Bodies of deceased patients were placed in coffins by local residents, and temporarily stored in the cottage before burial. Imagine how horrible it must have been for the elderly and patients of Fong Bin Yuen to sleep under the same roof with the coffins. What's more, it was said that people abandoned their babies in the cottage, and that there was a small room next to the cottage where children's beds were provided for these babies.
    
Having been long unused, Fong Bin Yuen is currently surrounded by wire fences due to danger of collapse.
「『古蹟留聲機』- 細聽100個香港古蹟小故事」計劃由衞奕信勳爵文物信託資助。
The project is supported by Lord Wilson Heritage Trust.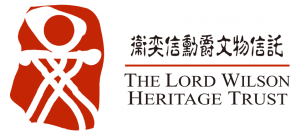 / 關於我們
CACHe於2005年成立,一直積極舉辦古蹟保育活動。我們將繼續秉承宗旨,推廣香港歷史文化,建立知識交流平台,鼓勵大眾參與社區文化遺產保育,建立社區身份認同。
/ 查詢方法
電話: 2291 0238
電郵: info@cache.org.hk
網頁: www.cache.org.hk