評級:二級歷史建築
深水埔公立醫局門額上所刻的「深水埔」,當中的「埔」字仍沿用舊稱的寫法。醫局原設於深水埗天后廟旁邊,設備簡陋。1930年代,區內醫療需求不斷增加,醫局得到政府撥地和富商出資興建,遷往現址,後來開闢的醫局街也因而得名。戰前醫局由深水埔街坊福利會管理,日間為醫療中心,晚間變身成街坊福利會的議事場所,現時則為深水埗美沙酮診所。
醫局樓高兩層,上層有開放式露台,下層有唐樓的典型騎樓。建築採用裝飾藝術風格,柱頭、柱身都有精緻的幾何浮雕裝飾,圖案簡約而典雅;同時又有中式建築元素,上層露台有以綠色粙面陶瓷模仿竹子的欄杆。
粵語:

國語:

Grading: Grade 2
The plaque at the entrance of the Sham Shui Po Public Dispensary is engraved with the Chinese characters of the old name of Sham Shui Po, which has a similar pronunciation to the current name. The dispensary was initially built next to the Tin Hau Temple in Sham Shui Po, and the facilities there were primitive. In the 1930s, with the increasing demand for healthcare services in the district, the dispensary was allocated a new site by the government, and received donations from wealthy merchants at the time to construct a new facility. After the building was relocated to its current site, the street on which it is situated was named "Yee Kuk", meaning "dispensary" in Chinese. The dispensary was managed by the Sham Shui Po Kaifong Welfare Association before the Second World War. It was operated as a medical centre in daytime, and turned into a meeting hall of the association at night. Currently, the building serves as the Sham Shui Po Methadone Clinic.
The two-storey building features open balconies on the upper floor and a veranda on the lower floor that is typically seen in traditional tenement houses. The structure includes various Art Deco elements. The pillars and capitals are decorated with fine geometric reliefs that display a simple and elegant pattern. At the same time, Chinese architectural elements are featured, with balcony railings on the upper floor being covered with glazed ceramic tiles painted in green to resemble bamboo.
「『古蹟留聲機』- 細聽100個香港古蹟小故事」計劃由衞奕信勳爵文物信託資助。
The project is supported by Lord Wilson Heritage Trust.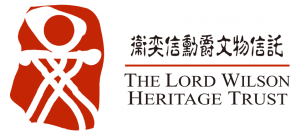 / 關於我們
CACHe於2005年成立,一直積極舉辦古蹟保育活動。我們將繼續秉承宗旨,推廣香港歷史文化,建立知識交流平台,鼓勵大眾參與社區文化遺產保育,建立社區身份認同。
/ 查詢方法
電話: 2291 0238
電郵: info@cache.org.hk
網頁: www.cache.org.hk