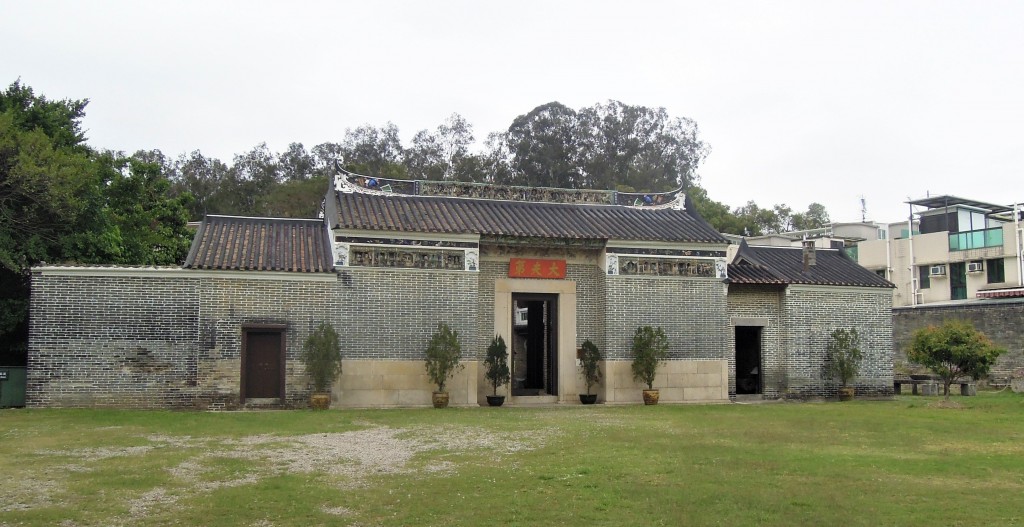 評級:法定古蹟
大夫第建於1865年,是新田文氏族人文頌鑾的府第。相傳文頌鑾生財有道且樂善好施,因而獲賜封大夫官銜,正廳之上就掛有兩塊由光緒皇帝御賜、刻有漢文和滿文的牌匾,全港僅此一面。
大夫第為傳統合院式設計,以青磚和花崗石築成。大夫第的金漆牌匾高高掛於大門上,內裏格局分明、相當氣派。整座建築都有大量精緻的中式雕刻、壁畫、泥塑及陶塑裝飾,配以中式吉祥圖案。除了華麗的中式建築,大夫第亦不乏西方建築元素,如拱門上飾有彩繪玻璃和花葉浮雕。大夫第亦有現存新界保存最良好的「私家」茅廁,可以一睹昔日古人樸實的「廁文化」。
粵語:

國語:

Grading: Declared Monument
Built in 1865, Tai Fu Tai Mansion was the residence of Man Chung-luen, a member of the Man clan of San Tin. It was said that Man was a generous person, who was good at making money. He was granted the title "Tai Fu" — which can be translated as "Lord" in English — by Qing Emperor Guangxu. Inscribed with Han and Manchu characters, two plaques bestowed by the emperor were put up in the main hall, and they remain the only ones that can be found in Hong Kong.
  
Tai Fu Tai Mansion is a traditional Chinese courtyard house built of brick and granite. A gold lacquer plaque engraved with the Chinese characters of "Tai Fu Tai" is hung on the main gate. Spaces in the interior are nicely organised, giving a magnificent touch to the house. Decorated with fine Chinese sculptures, murals, clay figures, ceramic works, and auspicious Chinese motifs, the opulent Chinese-style mansion includes Western architectural elements as well. For instance, interior archways are adorned with painted glass and sculpted floral patterns. There is also a private latrine in the house — one that is preserved in relatively good condition as compared with the others in the New Territories — which allows visitors to learn more about the toilet culture of the past.
「『古蹟留聲機』- 細聽100個香港古蹟小故事」計劃由衞奕信勳爵文物信託資助。
The project is supported by Lord Wilson Heritage Trust.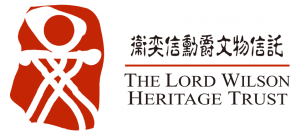 / 關於我們
CACHe於2005年成立,一直積極舉辦古蹟保育活動。我們將繼續秉承宗旨,推廣香港歷史文化,建立知識交流平台,鼓勵大眾參與社區文化遺產保育,建立社區身份認同。
/ 查詢方法
電話: 2291 0238
電郵: info@cache.org.hk
網頁: www.cache.org.hk