鳴謝劉國偉先生提供照片。 Photos courtesy of Mr Lau Kwok Wai.
評級:二級歷史建築
未有海底隧道之前,渡輪是唯一的「過海」交通工具。1933年,香港開設首條汽車渡輪航線,可以同時運送車輛和接載乘客。
九龍城汽車渡輪碼頭於1965年建成,這座海上拱門猶如九龍城前往北角的隨意門。駛進渡輪後,趁着一程船的時間下車偷閒、享用船員兼煮的餐蛋麵、觀看船員處理漏油和拋錨的汽車,都是不少司機的共同回憶。紅磡海底隧道開通後,航線曾因使用量大跌而停辦,其後卻因隧道塞車而復辦,後來隨着鐵路過海路線陸續啟用,航線及碼頭才終於在1998年正式停用。香港現存其餘三個汽車渡輪碼頭,亦已停止接載公眾,主要用作運載危險品車輛。
粵語:

國語:

Grading: Grade 2
Before the cross-harbour tunnels were built, the ferries were the only means of transportation between Hong Kong Island and Kowloon. In 1933, the first vehicular ferry route was established in Hong Kong, with ferries transporting vehicles and passengers at the same time.
Built in 1965, the Kowloon City Vehicular Ferry Pier served as an "anywhere door" that provided access from Kowloon City to North Point. After driving into the ferry, drivers could take a break and enjoy a bowl of luncheon meat and egg noodles prepared by the ferry crew members. One could also see how the crew handled different situations that took place on the ferry, such as oil leakage from cars and vehicle breakdowns. These were all shared memories of drivers who had ridden on the ferry. Following the commissioning of the Cross-Harbour Tunnel, the ferry service between Kowloon City and North Point had ceased operation for a period of time due to a plunge in the number of passengers. The service was later resumed to relieve traffic congestion at the tunnel. In 1998, the ferry route and the Kowloon City Vehicular Ferry Pier were permanently closed as more and more railway routes were built to provide different transportation options. The other three vehicular ferry piers in the city have also been closed to the public and are mainly used by vessels carrying dangerous goods vehicles.
「『古蹟留聲機』- 細聽100個香港古蹟小故事」計劃由衞奕信勳爵文物信託資助。
The project is supported by Lord Wilson Heritage Trust.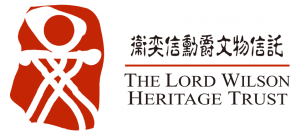 / 關於我們
CACHe於2005年成立,一直積極舉辦古蹟保育活動。我們將繼續秉承宗旨,推廣香港歷史文化,建立知識交流平台,鼓勵大眾參與社區文化遺產保育,建立社區身份認同。
/ 查詢方法
電話: 2291 0238
電郵: info@cache.org.hk
網頁: www.cache.org.hk