評級:二級歷史建築
聖類斯中學位於學府林立的西營盤,歷史可追溯至1863年。高蒙迪神父該年開辦中文日校,翌年將學校遷至西營盤現址並改稱「西環教導所」,讓貧困無依的街童學習木工、裁縫、造鞋及書本釘裝等手藝。教導所在1927年交由鮑思高慈幼會管理並更名為「聖類斯工藝學院」,至1936年轉為文法中學,改稱「聖類斯中學」,原有的工藝部則遷至現時的香港仔工業學校。
校舍分為東、北、中及西翼,其中建於1927年、最具欣賞價值的就是位於第三街與廣豐里交界、呈45度角的東翼校舍,其入口的弧形門廊、陽台及以水泥批盪模仿石面效果的外牆別具特色。
粵語:

國語:

Grading: Grade 2
Situated in Sai Ying Pun, a district where many schools and colleges can be found, St Louis School has a history that dates back to 1863. That year, Father Timoleon Raimondi, a then bishop of the colony, established a Chinese day school in Hong Kong, which was relocated in Sai Ying Pun and called the West Point Reformatory in the following year. The school taught carpentry, tailoring, shoe-making, and book-binding to poor street children. It was named St Louis Industrial School after it was handed over to the Salesians of Don Bosco in 1927. It was not until 1936 that the school was converted into a grammar school and renamed St Louis School. The original arts and crafts department of the school was moved to what is now known as the Aberdeen Technical School.
The school building consists of four wings: north, east, central, and west. Among the different parts of the campus, the east wing, built in 1927, is the most aesthetically appealing. Sited at a 45-degree angle to the junction of Third Street and Kwong Fung Lane, the east wing features a curved porch at the entrance and balconies on the upper floors, with external walls finished in cement plaster to resemble masonry.
「『古蹟留聲機』- 細聽100個香港古蹟小故事」計劃由衞奕信勳爵文物信託資助。
The project is supported by Lord Wilson Heritage Trust.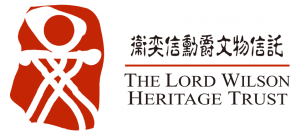 / 關於我們
CACHe於2005年成立,一直積極舉辦古蹟保育活動。我們將繼續秉承宗旨,推廣香港歷史文化,建立知識交流平台,鼓勵大眾參與社區文化遺產保育,建立社區身份認同。
/ 查詢方法
電話: 2291 0238
電郵: info@cache.org.hk
網頁: www.cache.org.hk